KITE SURFING & DOLPHIN WATCHING TOUR
Description:
My name is Chanaka and I will be your TripBuddy for this beautiful Tour. Software Engineer by profession but passionate traveler in spare time.I enjoy traveling and showing my country to others. I will arrange your Door to Door pick up and drop off during our tour. I can pick up from Colombo and suburbs at your convenience. You may reach me directly for any questions. 
Why Kalpitiya Is Important?
Located 130km away from the Bandaranaike International Airport is one of the nature's best preserved marine habitats ; Kalpitiya, a peninsula peacefully lying between the deep lagoon of Puttalam and the magnificent Indian ocean. Kalpitiya is a fishing village which is slowly rising to be one of the best tourist attractions in Sri Lanka with its unruffled beach, calm sea, fair winds, mysterious islands and its exquisite marine habitats which will make you yearn for more days by the serene sea.
Whale and Dolphin Watching
Kalpitiya offers the best whale and dolphin observation tours in Sri Lanka just a few miles away from the shore. You will get to see large pods of spinner dolphins; often 100s in the Kalpitiya sea. The sight of pods of dolphins diving into the sea and freely roaming around your observation boat is surely breathtaking.
The unruffled sea off the shore of kalpitiya is a nurturing ground for different types of whales. You will get to see sperm whales and occasionally a blue whale in your whale watching ride. Boat trips are taken away to the sea from the reef to catch the sight of sperm whales who often dive deep into the sea in hunt of giant squids. Whale watching season at Kalpitiya is from December to April.
Kite Surfing
Nothing will keep you more engaged with the waves than a carefully guided kitesurf ride upwind and in Kalpitiya you will find the Kitesurfing paradise in Sri Lanka. Enveloped in the deep Puttalam lagoon and breathtaking sea off the shore, kalpitiya will give you the best wind conditions; wind speed between 17-26 knots for Kitesurfing. You will find plenty of training sessions in Kitesurfing schools which will guide you through your Kitesurfing dream.+
Price Includes:
Door to Door Pick up and Drop Off.  Passengers must provide the Hotel information in Colombo. Maximum 4 Passengers.
Don't Forget:
Cameras, Swimwear, Hats, Sun Cream, water and snacks.Will make lunch stops based on customer preference. 
Our Tips:
Bring your drone if you may like. Dress comfortably as it is high in humidity.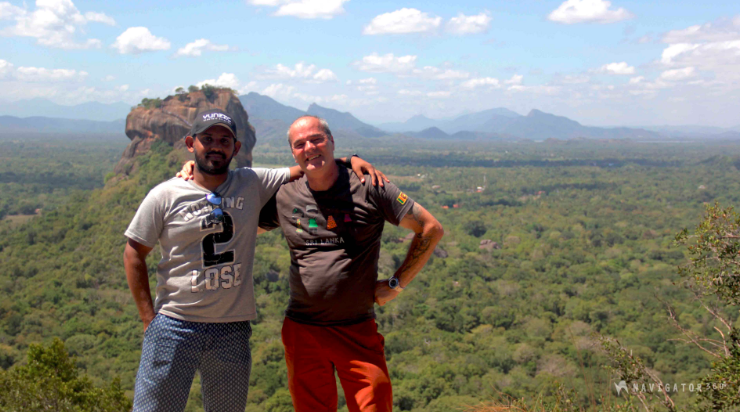 Average Tour Time: 6 to 8 Hours