FIND A TRIP BUDDY TO SHOW YOU AROUND
Discover and book unique Experiences & Tours offered by UTrippers Guides
Imagine having a friend in every country you visit. A personal tour guide to introduce you to the local social climate. A driver to take you to the places you want to see—and the places you ought to see. Now you have that friend. We call them UTRIPPERS and you find them at UTripfree.
Find A Travel Buddy
FB Community
This is a group for the Travelers, for those who see the world with no barriers. You can find someone to share your travels with and get to know amazing people!
Find Your
Au Pair & Travel Employers
List your TRAVEL job opportunities and find travelers. Easy and simple way to hire holiday/travelers who is allowed to work.
Become a host family and empower, welcome an au pair into your sweet home. This can help aspire better childcare. An au pairs provide you flexibility and enriching cultural experience.
Select & Make Profile
Choose the type of profile that represents you best. Create your own unique profile by uploading photos and filling out some personal details like skills, hobbies and interests.

Verify your profile by uploading a valid ID.
Explore List & Map View
Explore the interactive list and map view to adopt an awesome Backpacker / International Student or to find an amazing Host.

Refine your search by adding filters like country, type of profile and availability.

Browse through relevant information from their profiles and read user reviews to see if they are the perfect match for you.
Request Adoption
Connect with other users by using real time messaging that also allows you to send and receive adoption request in a click of a button.
Your new friend or best employee could be just one adoption away. The possibilities are endless.
Enjoy Your Adoption
Be part of a lovely family, work as an Au Pair, secure free accommodation in hostels, find employment through our job board or complete your Australian 88 days WHV.

Welcoming someone into your home or being adopted into someone else's family ensures your unique experience with the Abroadly community through authentic cultural and work exchange.
Paris tour guide powered by Viator
Best Deals by Route or Airline
Los Angeles Tours guide powered by Viator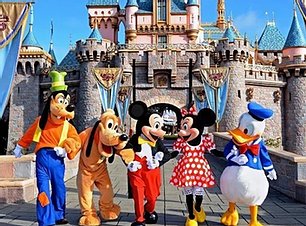 Disneyland Park, originally
Disneyland, is the first of two
theme parks built at the
Disneyland Resort in Anaheim,
California.
CEYMONDU ESCAPES SRI LANKA
Bali Tours guide powered by Viator
Sri Lanka Travel Guide & Lonely
Planet's Best in Travel 2019 - 4K HD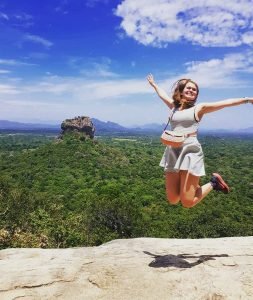 Guide to the
Sigiriya Fortress
Rising 600ft up from the modest plains in Dambulla lies the majestic Sigiriya : The Lion Rock which carries the guarded secrets of an ancient civilization. This UNESCO listed world heritage is an epitome of ancient city building with advanced architectural and irrigation technologies which mesmerize the engineers even today.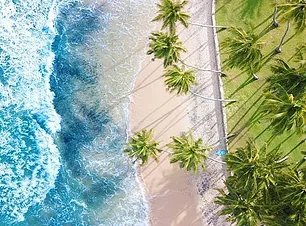 Indulge in a unique unperturbed tropical paradise with turquoise sea and picturesque coconut trees at Mirissa. Away from the city hassle, feel the warmth of pressed sand beneath your feet and the tingling sensation of gentle waves kissing your feet, sip the juice from a ripe coconut and watch the tranquil sunset or the warm....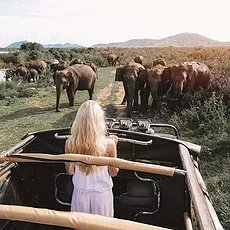 Since its inception in 1975 by the Department of Wildlife Conservation in Sri Lanka the orphanage is dedicated to its noble cause of protecting Sri Lankan baby elephants who are abandoned or lost in the forests due to natural and man-made causes. Every year a dozen of elephants fall prey to angry farmers and tusk hunters....