A remarkable city by Dutchmen Tour
Description: 
My name is Chanaka and I will be your TripBuddy for this beautiful Tour. Software Engineer by profession but passionate traveler in spare time.
I enjoy traveling and showing my country to others. I will arrange your Door to Door pick up and drop off during our tour. I can pick up from Colombo and suburbs at your convenience. You may reach me directly for any questions. 
Why Galle Is Important?
Take a stroll down the memory lane of centuries old European antiquity at Galle Fort and be lost in a historical nostalgia. This UNESCO world heritage site bears traces of a well trodden trade hub and an international port frequented by travelers around the globe. The history of Galle runs back to medieval ages. Located 131km away from the capital Colombo, this historic jewel is a must see for those who seek the pleasures of colonial architectural grandeur.​
History
Galle was the most prominent ancient port in Sri Lanka which has been identified in Tolemy's world map in the 2nd century. Galle Fort was first built by the Portuguese in early 1500s while retreating from their failed invasion of Colombo. Later the Fort was extensively modified by the Dutch in 1600s and is well preserved to this date without undergoing further alterations; thus making it South Asia's best well preserved Dutch architectural site.
Dutch Hospital
​
Completely restored old Dutch hospital in Galle Fort is now a great shopping complex, which gives you plenty of options to dine, wine and shop. 
Elevation : 0 m

Weather : 28°C, 80% Humidity

Population : 100,000+
Road Map
Madu Ganga Boat Ride
Hope on to Different small Islands
Cinnamon Island
Fish Therapy
Galle Fort, Galle Light House
A Local Guy Jump ( Top of Galle Rock to Sea Adventure)
Lunch of your choice 
Price Includes:
Door to Door Pick up and Drop Off.  Passengers must provide the Hotel information in Colombo. Maximum 4 Passengers.
Don't Forget:
Cameras, Swimwear, Hats, Sun Cream, water and snacks.
Will make lunch stops based on customer preference. ​
Our Tips:​
Bring your drone if you may like. Dress comfortably as it is high in humidity.
​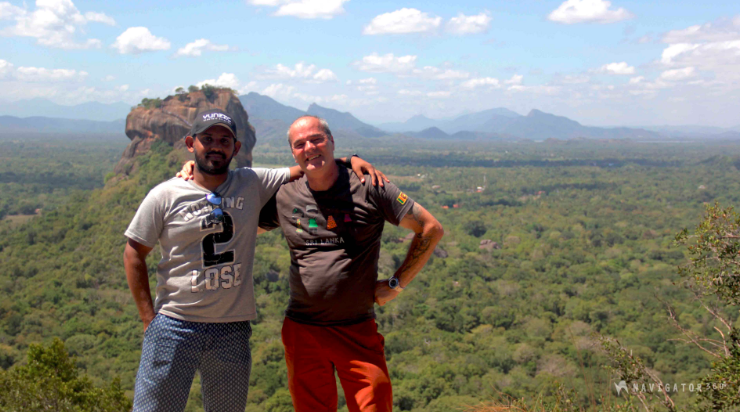 Average Tour Time: 6 to 8 Hours